It's been over 100 years since Red Wing first started making boots. Since then we've waved goodbye to many a temporally-minded shoe, though Red Wing staunchly remain, efficaciously glued to the spine of the workwear bible. How can we attempt to understand their enduring appeal? "Simple!", I hear you say, "it's what they offer in terms of quality & longevity". You'd be correct. Though surely there's something else? Why do Red Wing reign supreme? You'll kick yourself. It's only the ruddy army of faithful followers that wear them! Red Wing's new global campaign showcases real stories of real people who live intentionally 'out of fashion'. An ode to the nonconformists, the rebels, outsiders and mavericks. Those exquisitely, and unabashedly themselves.
Bioni Samp
Musicians have been mining inspiration from the natural world for centuries, though few have achieved the balance between artist and muse as elegantly as beekeeper DJ, Bioni Samp. His chosen instrument? The Hive Synthesizer! Which harnesses the sounds of his beloved insects.
Samp's interest in beekeeping began in his formative years, though the rapid decline of pollinator populations over the last 50 years inspired him to raise awareness by creating music, made exclusively from the sounds of his precious bees. Fashioning honey frames into microphone rigs, Samp conducts and records electrical signals through containers of honey. Once captured, Samp uses software and his own homemade synthesizers to isolate frequencies and manipulate his natural bee-song into trance-like compositions.
Inspired by punk music's Spartan three-chord ethos, Samp's songs are deceptively simple, centering around three tones that reflect the three types of bees in every hive; the queen, the workers and
the drones. The result is an electro-organic expression of the sounds of nature. Like bees, which communicate with each other via a complex pattern of dance steps, Samp wants his music to encourage people to have empathy for the natural world and to understand its importance in our day-to-day lives.
At the root of Samp's mission is the heartfelt message that our planet, and those that pollinate it, are anything but disposable. As befits a man who spends his days (on and off-stage) encased in a vintage bee suit, Samp takes a utilitarian and timeless approach to what he wears, with classic Red Wing Heritage Moc Toes encasing his blissfully un-stung feet.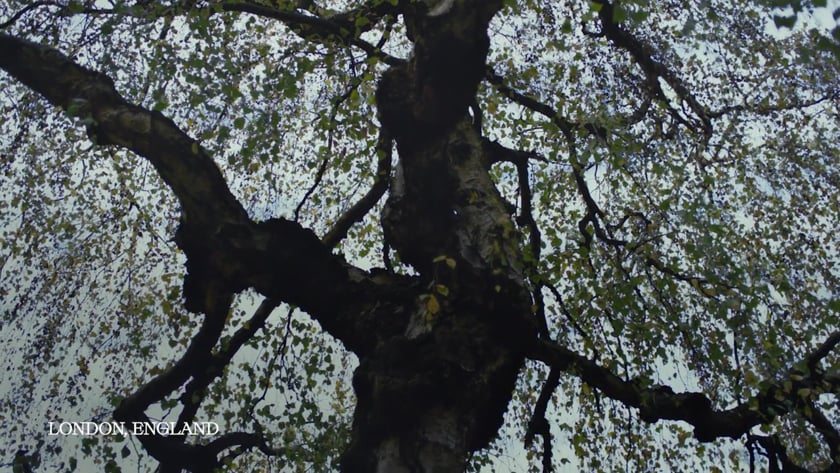 Want Show Laundry
Laundry owners Wan-ji and Sho-er (aka Mr and Mrs Chang) made waves in the Instagram ether when they started sharing their age-defying outfits composed of forgotten laundry.
What began as a way to draw attention to items forgotten, however, quickly evolved into a wider and more purposeful mission – sustainability. Wan-ji & Sho-er's closets are filled with garments that they have repaired and cared for over the course of decades. In an effort to bring their mission to the masses, they created the Want Show Laundry Redefine Project, which unites Taiwan's laundromats to create a central platform for selling long-forgotten items of clothing. The Redefine Project's proceeds go towards covering unpaid cleaning bills for each laundromat, with any additional dollars funding other charitable causes in Taiwan.
Even the most cynically-minded would concede that Wan-ji and Sho-er radiate timeless style. By way of appreciation, Red Wing Heritage set them up with a couple of fresh pairs of Classic Mocs – their most beloved style, proven to withstand the test of time. Much like the garments in Wan-ji and Sho-er's own wardrobe, the Classic Moc gets better with age and with proper care can serve to punctuate any outfit, for years to come.
Working with Red Wing has been Wan-ji & Sho-er's first ever brand partnership and together with Red Wing, they have selected 20 exclusive one-of-a-kind boots (from dead stock and samples) to be embossed with their laundromat logo and auctioned on eBay for charity from 15th of March.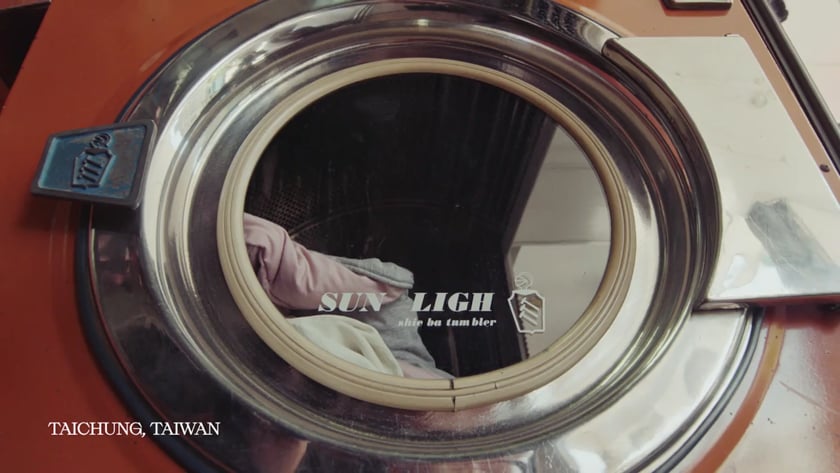 Concrete Cowgirl
Erin Brown isn't your average cowgirl—she's the Concrete Cowgirl. A life-long equestrian, Erin spends her days riding horses and running the Philadelphia Urban Riding Academy (PURA).
As an extension of the original Fletcher Street Stables, Brown founded PURA as a 501(c)3 non-profit with a powerful mission – to preserve and educate the public on the history and culture of Black urban cowboys in the City of Philadelphia through equine-related activities and educational programs.
The myth of The Cowboy looms large over American culture. While you'd never know it from the movies, history was filled with daring characters that looked a lot more like Philadelphia's Concrete Cowgirl Erin Brown, than Roy Rogers. The century-old legacy of urban riding clubs provided inspiration for Brown's impressive 30-plus year career as a competitive equestrian, riding instructor and community organizer. She has worked tirelessly to push the conversation in the national equestrian community to provide better access and representation for Black riders. From the manicured lawns of the USEF's Kentucky headquarters to the rough-hewn cobblestones of her hometown, Brown's career has been a testament to her adaptability and dedication.
Equipped in Red Wing Heritage's versatile Clara boot, the Concrete Cowgirl can stride from a board meeting to the stables with the confidence that her footing is both poised and practical.